Each product begins with an idea - with a passion for design, functionality and of course quality. And the same applies equally to the innovatively designed kitchen equipment as to the cuddly baby romper suit or the toilet brush.


Quality is built into the idea
At Tchibo a team of product managers, buyers, marketing professionals and quality developers are responsible for the product idea, its planning and execution. All of them are experts in their respective fields. For example, there are teams for the areas of 'Bath & Home', 'Women's Clothing and Accessories' and 'Children & Outdoors' (to name just a few).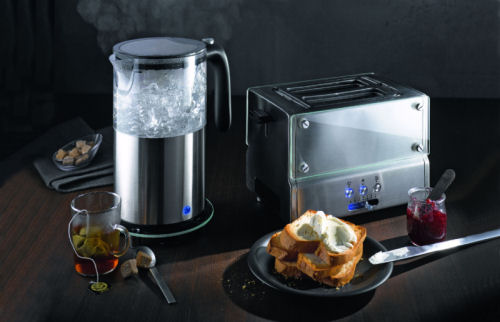 To come up with products that will make your life more enjoyable, our product managers are constantly on the lookout for inspiration: what are next season's 'hot' colours? Are ornate or clear forms in demand for home accessories? What kind of new functional materials are available for us to use? And of course: what do our customers want? Product managers have been known to pin up the artwork for a new toothbrush beaker in their own bathroom, or try out a scarf themselves for a day.

Once the decision has been made to go ahead with a product, and the material and the design have been determined, the individual product traits are specified with the Quality Management department. Form, practicality and the demands placed on the materials are important criteria.


The special thing about Tchibo is that because we integrate items in weekly theme worlds that we design ourselves - and therefore we often only offer one version of a product - our goal is to make the best selection for you. And it isn't just our teams' experience and knowledge that helps us to keep improving the quality of our products; the feedback you give us as part of service-related questions, returns or here on website are also taken into account during product development.