Early specification of quality features
In order to find a suitable partner who can implement the product idea as we envision it, a product's features first have to be specified and described in detail. These product definitions are created by our experts from the Quality Management department, based on Tchibo's requirements, which also include all thelegal requirements to be taken into account. The different product traits such as material, shape, and workmanship are also determined by the Quality Management department.

Good to know: The Packaging department also specifies the characteristics of the packaging for sales and transport at this stage. After all, we want our items to reach our customers in good shape.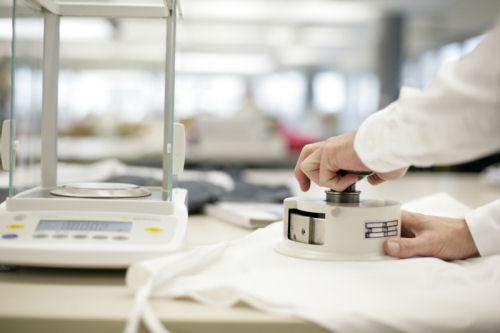 Careful supplier selection
Tchibo only works with suppliers who work to our quality standards – including social and environmental standards.
Every contract we sign with our suppliers contains codes of conduct and standards. Compliance with these rules is monitored throughout the production process. Before a supplier is finally selected, we require them to provide us with product samples. A supplier contract is only signed once all our requirements are met.


Ongoing tests during the manufacturing process
Once we have chosen a supplier, we may make changes or order a reworking of the product throughout the process. With textile products, for example, the fit will continually be improved, and with electronic goods the functionality is constantly reviewed. Once all changes have been implemented, the supplier sends us a 'quality sample'. Because no matter how well thought-out a radio alarm clock or clever a piece of clothing is, the production process ultimately determines the quality of the product. How good is the finishing on the seams? How tightly is the handle attached to the cooking pot? How shatterproof is a plastic part? The product is only approved for mass production when all requirements have been met.
Regular monitoring of the manufacturing process - whether on the basis of product samples or on site at the factories - is an essential component of quality assurance for Tchibo.