We love coffee. And we have supplied our customers with great coffee quality for over 60 years. To ensure we can continue to meet these standards in the future, we focus on more than flavour and taste. We are also engaged in protecting the environment and improving the living conditions of the coffee farmers and their families in the equatorial "bean belt".


Future viability of coffee farmers
On our way to achieving 100% sustainability in our business operations, our medium-term goal is to supply only coffee that are grown in equal compliance with ecological, social and economic standards, thus providing the coffee farmers and their families with a permanent livelihood. For us, this is the only way to guarantee the availability of the raw coffee quality we need over the long term.

Qualifying coffee farmers
But the challenges faced by the coffee industry cannot be solved by certification of coffee farms alone. We therefore aim to work with agricultural scientists, trainers, exporters and dealers, standards organisations and governmental as well as non-governmental organisations to bring our Tchibo Joint Forces!® to smallholders, em-powering them to take entrepreneurial action and boost their efficiency. Coffee-growing must be perceived as an attractive source of income in order for farmers to pursue it, develop awareness of sustainable growing methods, be willing to adopt them and remain in business as our partners.

Collaboration with standards organisations 
We work with all internationally recognised standards organisations; these currently comprise Rainforest Alliance, Fairtrade, UTZ Certified and the organisations behind the organic food label under EU legislation. We adopt the baseline standards of the 4C Association Code of Conduct to organise coffee growers and raise their awareness of the benefits of sustainable coffee farming.  

Environmental protection for maximum quality
Coffee is a valuable raw material. Fertile soils, clean water and appropriate climatic conditions are all critical for its quality and quantity. But knowledge of eco-friendly growing methods is often lacking. We are therefore co-founders of the Coffee & Climate Initiative, which primarily addresses climate change and seeks to help coffee growers to adjust to local climate impact. 

Educational projects in countries of origin
Coffee farmers and their families often face difficult social conditions. In order to improve their conditions, Tchibo works with selected partners that operate their own projects in Kenya and Guatemala.
Facts & Figures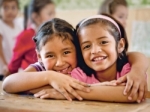 • In 2013, over 30 % of our coffee was sustainably grown.
• In our Tchibo Coffee Bars we serve only certified sustainable coffee.
• A 2013 sales campaign raised over one million EUR for our children's project in Guatemala. During the 2013 harvest season, over 650 attended our six day care centers.