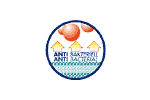 Antibacterial:
A special antibacterial treatment minimises bacterial growth in these products - for cleanliness and hygiene.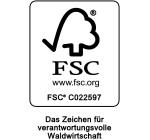 FSC: The FSC trademark distinguishes wood products that come from responsibly managed forests - independently certified under the strict guidelines of the Forest Stewardship Council.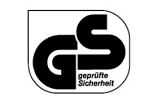 GS:
GS stands for 'geprüfte Sicherheit' (tested safety). This seal confirms that a product meets the requirements of the German Equipment and Product Safety Act (GPSG). Tchibo voluntarily invites recognised independent institutions to review these labelling requirements to ensure the highest level of product safety.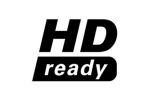 HD ready:
The HD ready label identifies appliances that can play high-definition television (HDTV). The devices have the minimum requirements for HDTV.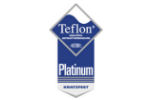 Teflon® Platinum:
Products with the
Teflon® Platinum
seal are usually made of thicker aluminium or stainless steel. This highly resistant non-stick coating makes these products robust, scratch-resistant and resistant to wear.