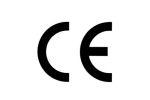 CE:
The CE mark is a quality seal that stands for
'
C
onformité Européene'
(European Conformity) and
certifies
that the product
has met EU consumer safety, health or environmental requirements.
The CE marking represents a manufacturer's
voluntary self-disclosure
that the product can be operated safely, and therefore sold commercially. In addition,
Tchibo invites recognised institutions to review these labelling requirements
in order to exclude any risk on grounds of health and safety.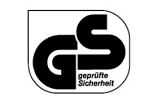 GS:
GS stands for 'geprüfte Sicherheit' (tested safety). The seal confirms that a product meets the requirements of the German Equipment and Product Safety Act (GPSG). Tchibo voluntarily invites recognised independent institutions to review these labelling requirements to ensure the highest level of product safety.